I want to thank both Linda and Keith Remer for doing an excellent job on the installation of a gas line for a whole house generator. Both were very responsive and professional, with excellent follow-up. I am very pleased with their service. David Moss, Venice, FL 34275
Outstanding Service
We own our own company and know the value of positive feedback. Since our initial contact with Accurate Gas & Plumbing to convert our 70 gallon H/W tank to a new tank-less system both Keith and Linda were very responsive and handled the installation with professionalism. On our first day of use the water temperature was too low limiting the hot water. I was unable to determine how to turn the temp up and wasn't able to see the instructions in the manual or online. I emailed at 9:45 PM figuring to maybe get a response the next day and was surprised to get a call within 5 minutes and the mystery was solved over the phone. That was above and beyond customer service and for that I wanted to share the experience and let folks know this is a great company to do business with.
Excellent service.
Keith and Linda have been exceptionally great. Quick response and exceptional service. Friendly and professional. Just outstanding. Glad to have them in our own backyard. Wouldn't call anyone else. Thank you!!
Beatrice Almeyda
Home owner
Professional, Honest and Great work!
After getting quotes from 3 other companies to replace our hot water heater, I found out about the TECO program for replacement. They contacted Accurate to come out. They gave us honest answers without the run around or sales pitch for more than we needed. They are on time and do exactly what they say they will do without gouging the customer. I recommend them highly and have told neighbors around Lakewood Ranch. Thank you!
Can I give 6 Stars?
Referred to them by TECO. I had a gas line run into my newly purchased all-electric home. Accurate took out my 50 gallon electric "all day tea kettle" water heater, and through a program with TECO installed an on demand water heater, I also had an electric range changed out to gas and an electric dryer to gas. The savings has been really impressive. No risk of a water tank leaking and no end to hot water.. and no wasting energy heating up 50 gallons to just sit in my garage all day doing nothing. I cannot tell you what a great decision! I can press a button to shut it off when Im away...so no water will go through it..easy peasy. I can also change the temperature with the simple adjustment buttons. Save save save. And a big savings environmentally, as well. I also had to call them for an emergency - they were out right away to make temporary repairs to give me water to the house and came back promptly to make permanent repairs. I was new in the area.. what a blessing to find such a competent and honest company to work with.
Great Job and Highly recommend them
January 2017
Everyone was great!
Starting with Linda and her fitting us in knowing we were without any hot water. And her follow through with call backs was greatly appreciated. Steven and Jesse were great. They were professional and respectful and patient with my questions.
Last, but not least, owner, Keith. We feel he went above and beyond! First of all coming in the dark after a day in Naples to troubleshoot us and not having his day end until after 9pm! Also searching for us in the am to find us a good deal!
We are thrilled with the whole experience and will definitely be calling you for our future needs! A BIG thank you!!
Lou and Stacey DeMay
Seamless Service
12/19/2016
MY GAS WATER HEATER HAD BEEN LEAKING, SO I CALLED TECO, AND THEY TOLD ME ABOUT THEIR SPECIAL PROGRAM, ACCURATE GAS AND PLUMBING CALLED, AND KEITH REMER CAME PROMPTLY THE NEXT DAY, HIS CREW STEVE AND RYAN WERE EXPERIENCED AND SUPER NICE. I recommended them to my neighbor, and she needed a new water heater too! So we're getting our inspection on the same day.
Commercial Companies- Save Money convert your Electric Hot Water Tank to Gas Tankless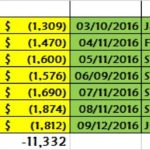 October 9, 2016
Keith and Linda run a great operation and stand behind their work and give you a fair honest price. I used them to convert my electric hot water tank to gas tankless. Teco gas gave me a $2500 rebate to convert from electric to gas keeping my swap out cost to a minimum. I compared my electric bill to same time previous year and I saved $2700 in 6 months. It paid for it self in only 6 months. Jason at Teco and Accurate Plumbing made it all happen. In fact I am changing out the electric hot water tanks in my other 2 restaurants.
Orlando Sorrento
Tijuana Flats
Wonderful Company and Great Installers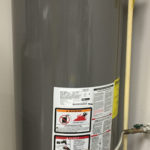 10/7/2016
In a time when people are quick to voice there dissatisfaction and complain on social media, it gives me great pleasure to write you an email about the superior service provided by your workers today. Chuck and Jesse arrived when expected. They were courteous, neat, fast and very knowledgeable installers. They are an asset to your company. I couldn't ask for better service. Thank you to Chuck and Jesse for making the replacement of my water heater a stress-less, easy event. I would not hesitate to recommend Accurate Gas and Plumbing to anyone who requires any plumbing service.
Great Company
7/7/2016
Those guys and gal at Accurate have their ducks in a row. Great job of installing my tankless water heater. It was a quality done job, Great company Thanks Keith and Linda
Accurate is Accurate!!
6/24/2016
Jose has been to our home 3x in the past year for 3 different issues. Each time his professionalism, courtesy and most important expertise and knowledge has made us loyal customers. He is so polite and pleasant!!! Thanks for an awesome company!
Insane Pools with Lucas Lagoons!!
5/18/2016
We are part of the team creating outrageous pools and outdoor living spaces to include gas and water features.
Join us with Lucas Congdon and the team at Lucas Lagoons to watch new episodes of Insane Pools airing Fridays nights at 9/8c on Animal Planet!!
Professional troubleshooters
4/29/2016
Jose diagnosed and repaired a ventless gas fireplace in our family room, and when additional questions arose, he promptly remedied the issues. Prompt, professional and courteous - I have recommended Accurate Gas to our community.
Couldn't be happier!
We are so fortunate to have found Accurate Gas & Plumbing. We had them come to our home twice now and both times we had a great experience. Jose was on time, very knowledgeable and kept us entertained. Oh yeah, Jose did a tremendous job, will ask for him every time. There is no doubt in our mind we will use Accurate Gas & Plumbing for all of our plumbing needs in the future.
Keith, Thank you and all your staff for being so nice and responsive to our needs.
The BEST!
Our water softener stopped working right after the warranty ran out. Accurate plumbing came promptly and fixed it. They were courteous, thorough and quick. I definitely recommend Accurate Plumbing!
Great Job!
Had a leaky toilet and the Accurate team fixed it. They also found a leak in my sink that I didn't know I had and fixed that too.
They had all the tools and parts they needed on the truck so everything got fixed right away.
Great job and nice friendly folks to work with.
Devon Johnson- TECO GAS PROGRAM- We love the Tankless Water Heater.
08/02/2015
Keith and Linda,
I wanted to let you know that the new tankless is installed and working great.  The county inspector is coming out today to put a stamp of approval on it, but we already love it!  Thanks again
Devon Johnson
Excellent Work
January 6, 2015
We contracted a major gas pipe replacement project with Accurate Gas & Plumbing. This projected affected many condo unit owners since the gas had to be shut off for the pipe replacement project. Accurated Gas had the project completed with in the agreed time frame, everyone from Accurate gas was very professional, courtious, and just a pleasure to work with. They went above and beyond to ensure a quality job and customer satisfaction. I will use Accurate gas for all our future gas and plumbing needs, and will strongly recommend them to other property managers. Accurate gas made my job much easier. Thank You Keith and staff for job well done!!
Frank Berkey
Marina Tower Association, Inc.
Gwen & Larry Breen- Port Charlotte, Fla
2/14/2013
Keith Remer did work for us in our previous home. When we purchased our current condo, we immediately had Keith and Steve replace the old hot water heater with the newer tankless type. When the county inspector came to inspect the job, he was highly complementary of the workmanship. We also had them replace the toilets, and install new bathroom sinks. They will also be doing the plumbing for our kitchen remodel.
Keith and Steve are always on time, always courteous, never leave a mess and are fairly priced. We would highly recommend them and intend to use them for any future plumbing needs.
THANKS for an awesome job!
Larry and Gwen Breen
LiveSmart 360- Sarasota, Florida
We have used Accurate Gas & Plumbing a few times at our company for plumbing repairs. Keith Remer and Steve are friendly, courteous, fairly priced, always on time, and do the job right.
We would recommend Accurate to anyone looking for a fair priced, honest Plumbing/ Gas Company!
LiveSmart 360
Livesmart360.com
John Hawk - Englewood Kitchen Remodel
1/30/2013
Accurate Gas and Plumbing handled the pulmbing portion of my kitchen remodel from the roughing in of supply lines and drains to the installation of the sink, faucet and dishwasher. They preformed the work on schedule and within my budget. I would reccomend them for all you plumbing needs.
Dependable, On-time, Great Follow Through
My wife and I are very happy with the installations done by Keith and Steve. After a rather lengthy process to get the gas line run to the house, we are extremely pleased with the quality work done in installing a tankless hot water heater as well as a dryer and stove. We would definitely use Accurate for any plumbing work in the future and recommend them to friends and neighbors as well.
Bob "Carp" Carpenter, Port Charlotte, Florida
8/20/2012
Keith Remer,
I just wanted to thank you for being so professional with the installation of our new tank less gas water heater you recommended. We are so happy that the old tank is out of our laundry room so our remodeling plan is great without it. I was a little skeptical at first about a tank less gas water heater but after it was installed, it works better than our old gas water tank heater. Our hot water is actually faster than the old system and we are now believers in this new technology. Putting on the outside wall of the laundry room at your suggestion was a great recommendation and even though small, it allows us for more cabinet space in the room. I am sure we will see a savings in our gas bill too upon the next fill up.
Kaye and I really appreciate your recommendation and installation. It is perfect for the needs in our home. We definitely will recommend this technology to anyone who asks.
Mickey G., North Port, Florida
8/20/2012
Can't say enough good things about your service! Showed up on a Saturday and fixed my toilet. My porcelain reading room is back in action!
Mickey Gorman
Lisa, Bradenton, FL
I've had the opportunity to use Accurate Gas & Plumbing twice for my in home plumbing needs. The first visit was over a year ago to install three bathroom sink faucets - he took the time to answer all my questions about which style to buy. The second visit was a month ago to replace a bathroom toilet. Both visits were above my service expectations and the price was more than reasonable. I will and have recommended Accurate Gas & Plumbing to family, friends and co-workers. As a single mom it is comforting to find a company that treats you like a member of their family. Even my Ridgeback/Lab Bella loves Keith..and she doesn't like too many service technicians!